Make Your Own Household Powdered Cleanser Shaker
One of the hardest things about making your own products from scratch often is the container or mode of delivery not equaling those of manufactured store-bought items. Let's face it. Most containers, boxes, bottles, etc of store-bought items have nifty details that make cleaning, cooking, or whatever you're doing, easier and more effective. So, if you're a do-it-yourselfer, that leaves you with 2 choices: either buy a product with a reusable container that you can use when the initial product is gone (I have purchased products JUST for the container) or make something that will do the job.
This household powdered cleanser shaker is easy and fast to make from an empty cleanser container. If you never, ever purchase a store-bought cleaner, have a friend or family member save an empty container for you. All you need is a mason jar, a ring (you can reuse rings that are no longer suitable for canning), a can opener, and an existing powder cleanser shaker container. I've also included a quick and easy recipe for an all-purpose household cleanser powder.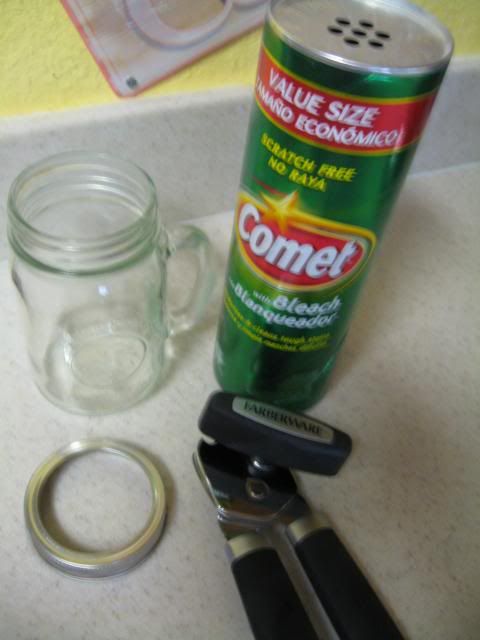 What you need:
Mason Jar
Jar canning ring
Can opener
Powder Cleaner Shaker Container with METAL top – Empty
Clean the top of the empty powder cleaner container.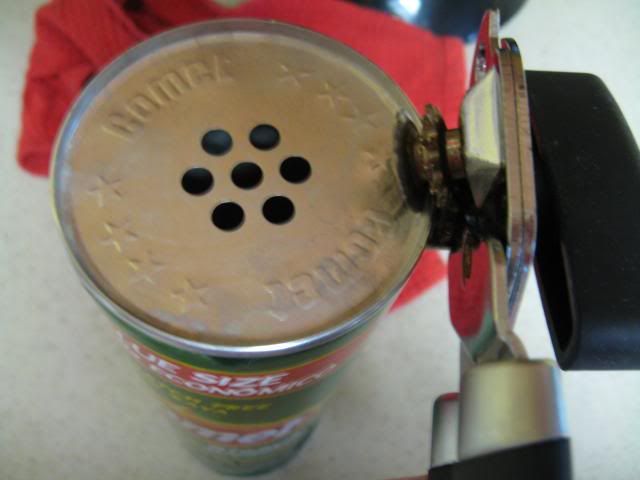 Use a can opener to cut the metal shaker top from the can. For most cardboard type powder cleaner containers, the can opener cuts the shaker top to the exact measurements of the top of a regular mouth mason jar (I used a pint jar, 16 ounces). Be careful. The container lid may be sharp.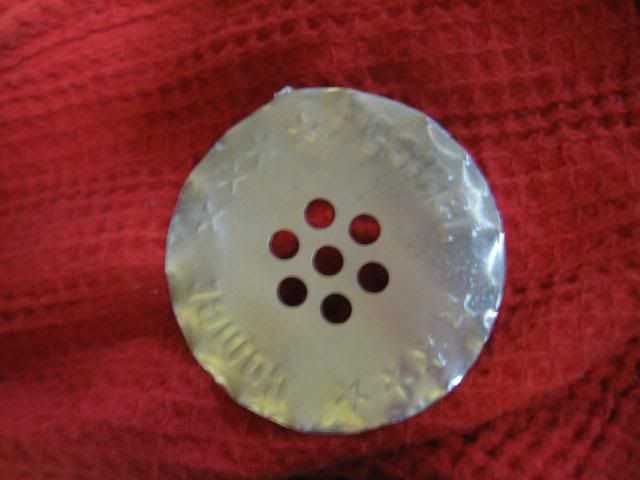 Place the metal shaker top on top of a mason jar.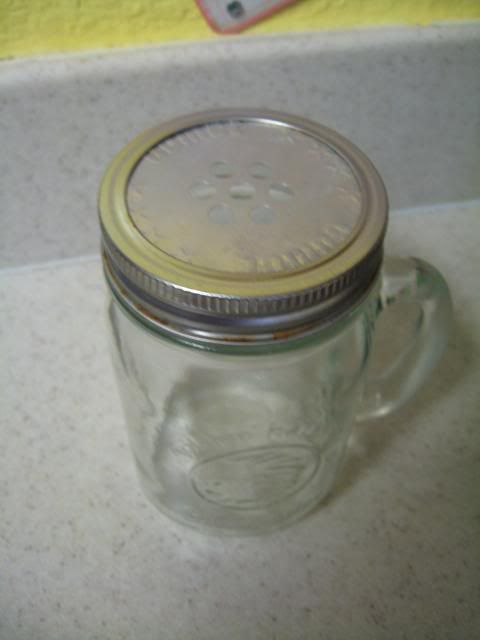 Screw down the ring.
Easy Household All-Purpose Powdered Cleanser
1 cup baking soda
1 cup table salt
1 cup borax
Mix well. Use as you would any all-purpose powdered household cleaner.
Look for other helpful, handy projects in my Index of Entries: http://angelinehawkes.livejournal.com/180046.html