Got Sauce? Homemade Barbeque Sauce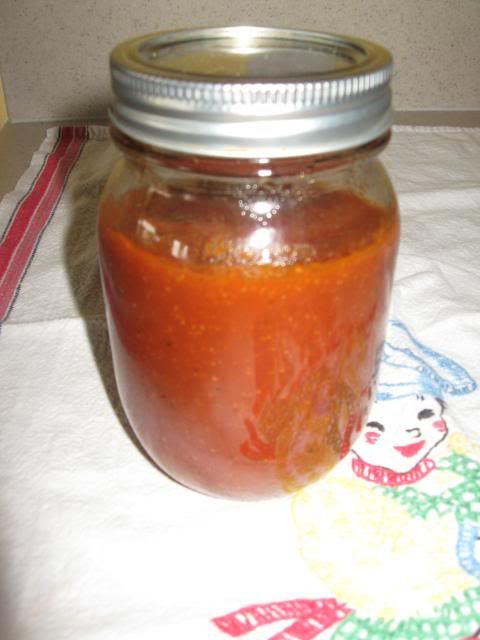 I shop to stock my pantry instead of shopping to fill a specific menu on a nightly or weekly basis. Staples are bought as they go on sale or in bulk so I always have on hand what is needed. Sometimes I cheat and buy pre-made sauces, such as barbeque sauce. Occasionally I find I don't have a store-bought item stocked, so it is necessary to make my own for whatever I have planned for the night's dinner.
This barbeque sauce contains typical ingredients found in most kitchens. Cooking time is about an hour. The longer you cook it, the more it will thicken. It can be stored in the refrigerator an airtight container, such as a canning jar (Mason jar) or recycled jar, for about a month. Usually I double this recipe because I am feeding a small army. When doubling the recipe, I increase the water from 2 cups to 3 cups to begin with and then add up to 1 cup more only if the sauce thickens more than I prefer.
Ingredients:
2 Tbs butter
2 Tbs onion powder
2 Tbs garlic powder
¼ tsp salt
1 Tbs chili powder
4 Tbs brown sugar
4 Tbs vinegar
4Tbs Worcestershire sauce
1 c ketchup
1 tsp Tabasco or other similar hot sauce
1 tsp yellow mustard
2 cups water
6 oz can tomato paste
Add all ingredients except the can of tomato paste to a medium size (4 cups+) sauce pan. Bring to a boil, mixing with a wire whip until all ingredients are blended. Once the sauce has been brought to a rolling boil, reduce the heat and simmer uncovered for 30 minutes. Stir occasionally and check to make sure the sauce is not scalding. Add the tomato paste, mixing well with a wire whip. Simmer uncover for 30 minutes or until sauce has cooked down to the desired thickness. Use in recipes hot or cool first, according to your needs.